Hoi An for years is among favorite destinations of foreign travelers in general and Indian travelers in particular.
Vincent Van Gogh once said that "Sunshine, a light which, for want of a better word I can only call yellow — pale sulphur yellow, pale lemon gold. How beautiful yellow is!" The World Heritage site of Hoi An which is also known as the Yellow City of Vietnam is home to grand colonial houses mingled amid Chinese wooden trader's houses.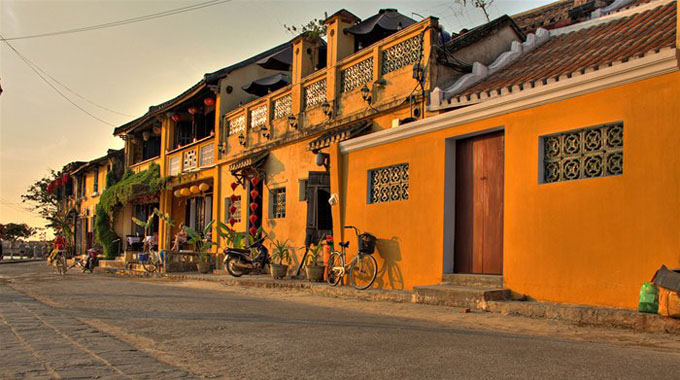 The beautiful walls are the backdrops of sunshine. Hoi An's Yellow City is an extraordinary well-preserved example of a Southeast Asian trading port dating from the 15th to 19th century. The building and street designs reflect the influences of both foreign and indigenous cultures.
This 'Yellow City' is located in Vietnam's central province of Quang Nam, on the north bank near the mouth of the Thu Bon River and is known as a cultural oasis.
The natural light that falls on the yellow buildings and the tiled and terraced roofs makes it a photographer's dream. It's like the city is always wrapped in sunshine. Most local people here speak a fair amount of English and are very friendly too, so it's easy to find your way.
Yellow symbolizes royalty and superiority in Korea, China and Vietnam. There is something about this color that just instantly lifts the mood. It's one of the few places in Vietnam that is protected from development, making its integrity part of the charm.
Tips: For travelers in general and Indians in particular, checking for Vietnam visa before they visit Vietnam is highly recommended to ensure their entry is not refused.
https://vietnamvisa.org.in/wp-content/uploads/sites/6/2016/11/HoiAnYellowCity-vietnamvisa.jpg
380
680
https://vietnamvisa.org.in/wp-content/uploads/sites/6/2017/08/Vietnamvisa-org-in.png
2016-11-04 13:55:11
2016-11-07 13:57:02
Hoi An, the 'Yellow City' of Vietnam