The sundayguardianlive.com with regular updates for travelers has recently released its list of 6 holiday destinations for Indians who do not want to encounter visa hassles, and it is great to occupy the first position in the list.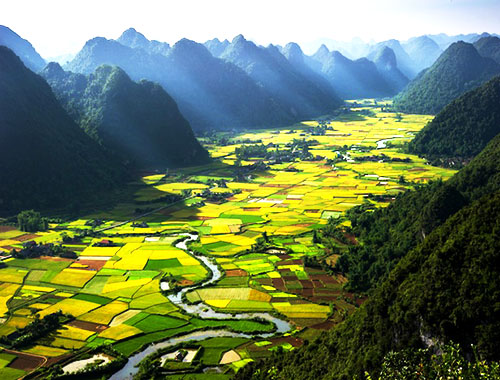 According to the website, Vietnam permits visa on arrival for Indians if they travel to the country by air. A 30-day visa is made available for a low fee of around US$50 (and its is US$46 at maximum with Vietnamvisa.org.in).
Also as reported by the website, Vietnam, located in both a tropical and a temperate zone is known for its strong monsoon influences, but has a considerable amount of sun and high humidity. With major tourist attractions like  Sa Pa District, Ha Long City, Ha Noi, Hue City, Da Nang City, Da Lat City and Da Lat Cityamong others, Vietnam is a must-visit for all wanderbugs.
How to obtain a visa on arrival for Vietnam for Indians?
Obtaining a Vietnam visa on arrival for Indians is said quite easy. The travelers only need to submit an online application form for visa approval letter and pay for service fee online (maximum US$21 for 1-month single entry visa), then show the visa approval letter to airlines to get on board and get visa stamped upon arrival at Vietnam airport by presenting the letter, original passport, entry and exit form and stamping fee.
Process to get visa approval letter is just 2 working hours and that to get visa stamped at the airport may be 15-30 minutes.
This process ensures to release all hassles that would be encountered with visa to other countries.
For more information, feel free to contact us.
https://vietnamvisa.org.in/wp-content/uploads/sites/6/2016/10/vietnam-destination-for-indians-without-visa-hassle.jpg
380
500
https://vietnamvisa.org.in/wp-content/uploads/sites/6/2017/08/Vietnamvisa-org-in.png
2016-10-03 14:50:00
2016-10-03 14:50:21
Vietnam among 6 holiday destinations for Indians who don't want visa hassles